If you see a problematic user that is violating our policies, this is what you can do. Staff make take time to respond to a situation, our team will do our best to get to your report as soon as we can.
What to do
Report the comment/reply by hovering over the three dots and clicking 'Report Post' as per the example below.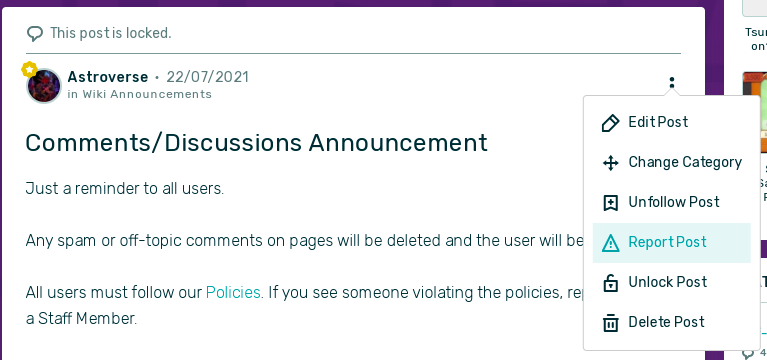 Report the matter to a staff member directly on their message wall by providing a link to the rule violation.
Tag a staff member in the discussion thread or comment. Please do not spam tag staff as this can make it harder to resolve.
If it is an urgent matter and no staff are availiable, a report can be made to Fandom.
What not to do
Don't reply to them and make the situation worse. This also makes it harder for staff to resolve the issue.
Do not mini-mod a situation.
Do not abuse or harass the user to get them to stop as it can make the situation worse.