The Night of the Phantoms is a seasonal Halloween celebration. The event originally debuted in October 2015.  
Description 
During the Night of the Phantoms, each land area is decorated in a spooky theme where
Jamaa Township
being the most thoroughly changed as its day sky becomes night.
Attractions
Phantom Vortex
The Phantom Vortex is a room that can be entered through a cracked hole located all around Jamaa with a phantom above it.  

Inside Phantom Vortex, Jammers can play games to win Gems and items:
Spooky Party
The Spooky Party takes place in the Haunted Mansion. It has a clothing and a Den shop.
Spooky Themed Items
During the Night of the Phantoms, all shops provide Spooky-themed items.
Gallery
Videos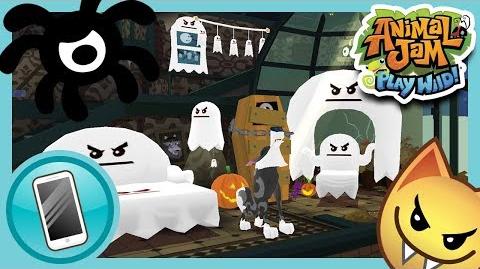 Community content is available under
CC-BY-SA
unless otherwise noted.