Hiatus.,..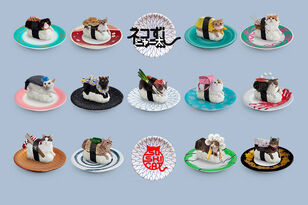 Sad Story
I was almost done with the 'Wiki Life!' badge, in which I had to contribute to this Wiki everyday for 200 days.. one day, I just... missed it, and.... :((

Hai, I'm too lazy to type a bunch of stuff. Just go to the AJ wiki and click my profile, and you'll find all the info you need there. Wait a minute... There is such thing as copy and paste... O: ..
What I am Trading

Idk I'll go have a dig through my items. I have a lot of Treasure Hunt items, though, in case you don't have a certain animal. (I have the Sabertooth, Goat, Cougar, Polar Bear, Arabian Horse, Komodo Dragon, Arctic Fox, Red Panda, Penguin, Otter, Snow Leopard, Bunny, Wolf, and Monkey)
Play Wild and Me
I only have 4 Dens; 2 Small Houses, 1 Mystical Manor, and 1 Aquarium that I got when it was on sale. I don't mind this, and I don't choose to buy new Dens, because I like the Aquarium. However, I do have a lot of animals. I think I have 14+.. I always buy the new Animal, and may buy the bundle, depending on my mood and what's in it. I'm not huge on rares and Betas in Play Wild, nor am I on den decorating, or trading. I usually buy way too many of the RIM. If you have any inquiries, or wish to buddy me, feel free. We can meet up.
Announcement
I'm #9 on the leaderboard.
Okay, this is a bumpy ride, and my rank changes a lot.
My Contribution
I look for new items to make pages about, I help edit spelling and grammar, and sadly, I cannot add images. I hope to contribute at least once every day. p:
Yum
I'm gonna go eat Cheerios now..
Personal Goals for this Wiki
Rant about something that's actually important
Achieve some achievements-- especially the one for 365 Days on the Wiki
Have someone to talk to
Add 5 Pictures one day and get the bronze medal (I have trouble uploading)
Add 500 Articles to Categories
Be more active
Learn how to code and stuff